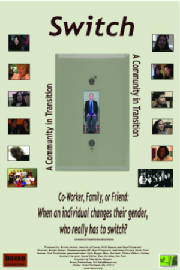 Switch:
A Community in Transition
2009, Running time: 52 minutes
Contact
Boxxo
to purchase or request a screening
Switch, A community in transition is a documentary about a progressive, multicultural community and the response of the community to a member's changing gender expression. The basic premise of this film is that it is not the individual that transitions, but the community.
What if your favorite co-worker told you she was going to become a man? What would your response be if a friend from church told you the same thing? Or, what if he was your brother-in-law or she was your aunt? Your best friend from school? Your spouse? Switch: A Community in Transition is a documentary that explores these responses from one community comprised of co-workers, congregants, friends and family.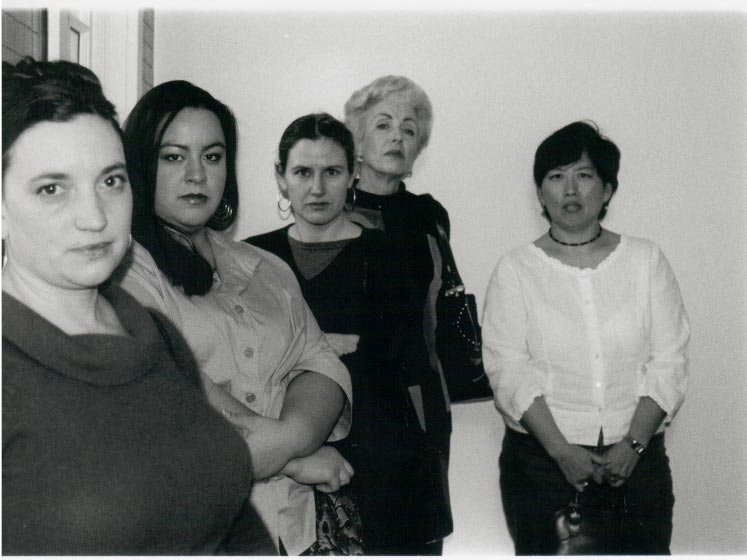 Flush This!!
Butch Women and Public Bathrooms
Debut: December of 2005 Running time: 24 minutes

Now on Sale at Film Baby

Imagine planning your entire day around going to the bathroom. Imagine total strangers asking you intimate questions. Imagine people thinking you are either a pervert or an idiot simply because you walked into a public bathroom.

The documentary film "Flush This: Butch Women and Public Bathrooms" features the stories of those who face these experiences in that most intimate yet public space, the bathroom. Butch women share the choices they make everyday, from the worst bathrooms (shopping malls) to the best (Starbucks), the strategies they employ to navigate restrooms safely, and how they respond to issues of gender presentation in their daily lives.

"Flush This" has been incorporated into many college classroom curriculums and is available for sale. For more information Contact Us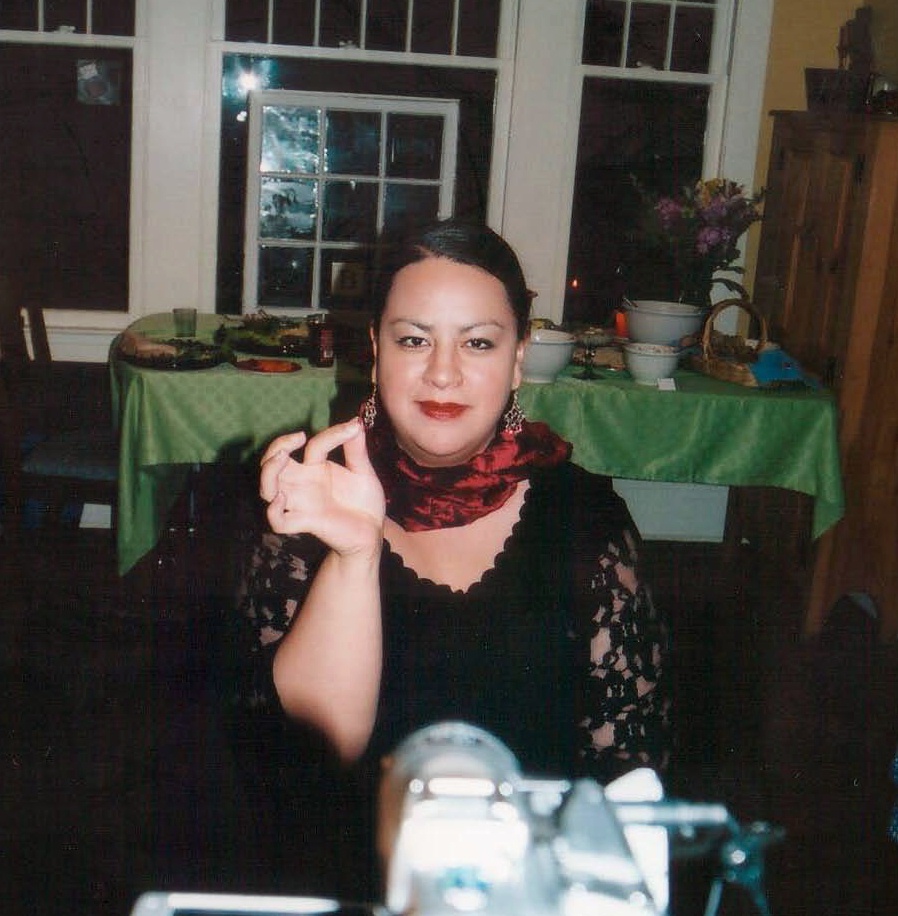 Party Tricks!
A 4-minute short for the nerd in all of us.
This documentary ran as a part of the Portland Lesbian and Gay Film Festival Shorts program in 2006.
Full of ideas for tricks to impress your friends!

Act for Action, Theater for All's "Leap of Faith," an interactive theater piece about the story of a same-sex couple that wants to get married and the impact it has on their faith community. Visit Act for Action's webpage for more information on showing "A Leap of Faith."


Family, Community and Sexuality
A presentation filmed at CSTI (Community Strategic Training Initiative) about Western State Project's "Family, Community and Sexuality" program.
---
Chew, Suck, Chew
Biographical short of a woman and her OCD eating habit.
---
Dog Saw Haiku
Sound gross? You bet. Student cut of the Russian scientific film, "The reanimation of organisms." Not for the light hearted or the dog lovers amongst us.